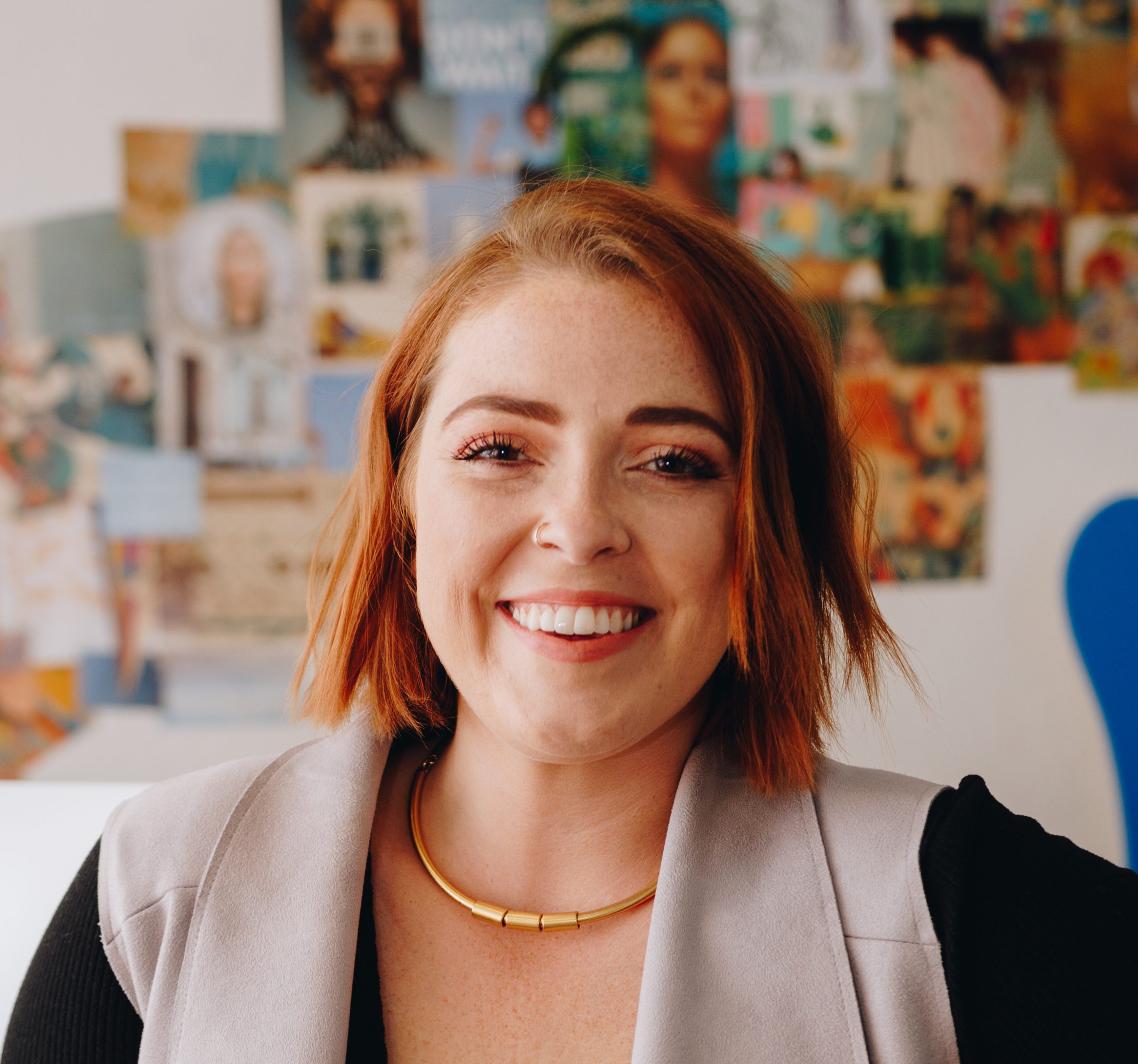 Hannah Royce
Social Media & Marketing Coordinator
As social media and marketing coordinator, Hannah focuses on developing and implementing the Foundation's digital strategy and maintaining the Arnall Family Foundations' social media presence. She also provides social media and marketing recommendations and assistance to partners. Hannah is a diversly talented self-starter. Prior to working for the Foundation, she worked with local and national non-profits, small businesses and brands. Her company, HRCO, provided social media management, photography, event production and digital strategy. 
Through art and activism–she finds her comfort zone. Currently, she serves as the Secretary and Development Chair for the Oklahoma Mural Syndicate (OMS) – OMS produces the Plaza Walls Mural Expo, Mural Fest 66, and more. She is a founding Sunny Dayz board member – which is the first mural fest for women and non-binary artists. She's also a founding board member and former President of the Oklahoma City Pride Alliance, where she helped produce the inaugural downtown OKC PrideFest–as well as the 2019 PrideFest on 39th Street. She's a member of the leadership team for The Garde, a new bold association of art-lovers who aspire to the tenets of the Avant-Garde through experiences in support of Oklahoma Contemporary. 
She is passionate about all social justice issues–especially criminal justice reform in the state of Oklahoma. In 2022, she was appointed to the Oklahoma County Criminal Justice Authority's Community Advisory Board (CAB) and currently serves as the Chair for the CAB Community Relationships Subcommittee. Through this appointment and collaboration with impacted communities-she aims to explore, experiment and evaluate new approaches to the criminal legal system in Oklahoma County and beyond. 
She grew up in Wilburton Oklahoma. She cherishes being Aunt Fancy and spending time with friends and family. She loves attending music festivals, traveling and creating as a form of therapy.