Expungement in Oklahoma Explained
One in three people in the United States has a criminal record that appears when a routine background check is pulled. Yet, involvement with the criminal legal system does not mean an individual is a threat to public safety. Criminal records often follow individuals long after they have served their time, and even if a criminal case was dismissed or the individual was found not guilty, the record of the charges may still have a negative impact. 
The expungement process in Oklahoma has been historically challenging, requiring significant time and financial obligation of individuals. Due to the process's difficulty, less than 10% of eligible people receive an expungement in our state.
Let's dive deeper to learn more about the expungement process in Oklahoma and how recent legislation may make life easier for some individuals.
What does "expungement" mean?
Expungement is defined by the American Bar Association as "the process by which a record of criminal conviction is destroyed or sealed from state or federal record. An expungement order directs the court to treat the criminal conviction as if it had never occurred, essentially removing it from a defendant's criminal record as well as, ideally, the public record." 
Not all criminal records are eligible for expungement. When a criminal record is expunged in Oklahoma, it is removed from public view, but it is still accessible by court order and law enforcement agencies if deemed necessary.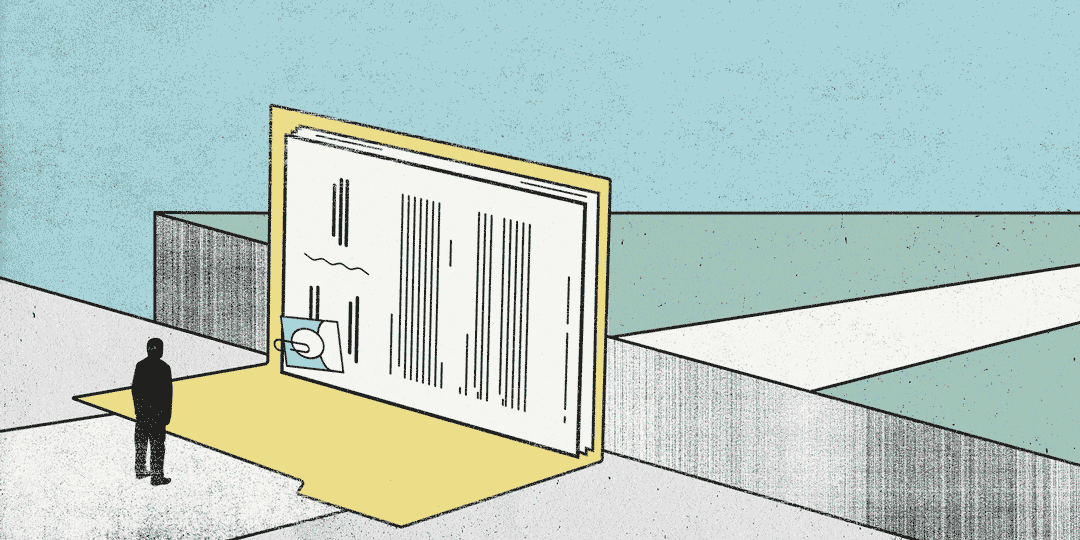 Why are expungements important?
Expungements give people access to opportunity—both for themselves and their families. When records are cleared from public view, individuals can gain employment, housing, and other life-stabilizing resources they may not otherwise access.  
According to the Center for American Progress, "Nearly 9 in 10 employers, 4 in 5 landlords, and 3 in 5 colleges use background checks to screen for applicants' criminal records, and one study found that more than 45,000 federal and state statutes and regulations impose disqualifications or disadvantages on individuals with a conviction."
92% of employers reported conducting background screening, including rescreening current employees annually or when they are promoted.
Criminal history checks are also often required for housing and even some volunteer positions. A minor youthful indiscretion on a background check could prevent a parent from volunteering to chaperone a field trip or helping with other in-school activities in some districts.  
As you can imagine, limiting someone's employment, volunteer, and housing options over an old shoplifting or minor possession charge can be detrimental to their mental, physical, and psychological health. These kinds of barriers also lead to decreased engagement in the community and increased recidivism. When non-violent records are cleared, and individuals are able to safely participate in their community, they are far better suited for success and able to pursue options outside of activities that would lead to re-entry into incarceration.
There are ongoing efforts to encourage employers, property owners, and schools, to change their screening policies to consider public safety without being overly punitive, but the conversation surrounding these issues is one we should all be taking part of. The Clean Slate Initiative offers a toolkit that breaks down some of the facts behind the importance of expungements, the talking points you should know, frequently asked questions, and other helpful resources to support the narrative for change.

Growing Support for Reducing Barriers
70% of U.S. voters back the efforts to automate expungements, which would ease the process for sealing records of nonviolent offenders who have completed their sentence. 
Unlike a lot of social and political challenges we are facing today, individuals across the spectrum of political beliefs and amongst a wide variety of demographics support automating the expungement process. Breaking down barriers to ensure people can advance in life is something most folks are willing to get behind, yet the system was not built to make it easy to get a second chance.  
So, what's the good news for our state? Recently passed legislation will simplify our expungement process, automatically expunging records when they are eligible instead of requiring individuals to navigate the lengthy and complicated process on their own. Soon, Oklahomans who have a non-violent criminal record will no longer have to overcome quite as many barriers to achieve a "clean slate."
How does the expungement process work in Oklahoma?
The expungement process, as it currently exists, involves considerable time and financial commitment. It's common for the process to take a year or more. Even though recently passed legislation (HB 3316) will make it easier, the process won't change immediately. 
When submitting a Petition for Expungement or an Order of Dismissal and/or Expungement to the Oklahoma State Bureau of Investigation you must include, your name, social security number, date of birth, the crimes that you were charged with, the date of your arrest, and the disposition (end result) of your arrest, including any charges in court. This step in the process costs $150 for filing fees, which is only about 10% of the total cost of acquiring an expungement for a minor case. Some expungements can cost up to $5,000, due to the multiple agencies and sign-offs involved.
There are several different types of expungements defined by Oklahoma law: Section 18, Section 991 (C), Section 60.18, Section 19(A), and Section 19(C). According to oklaw.org there are varied factors that determine how and if each type of expungement should be pursued: 
Regardless of the type of expungement an individual may be eligible for based on the charge, any pending charges (misdemeanor or felony) would eliminate the opportunity. Some crimes can never be removed from public records, and the legal process does not eliminate informal records documented by newspapers and media.

The law is complicated. It can be hard to find all of the information you need. You should talk with a lawyer about your specific situation.
When you are ready, follow these steps:

File a request (petition) at the court clerk's office in the county where the charges were filed.
The clerk will give you a hearing date. That's when you will go to court and answer the judge's questions.
Before the hearing, you must serve a copy of your petition to the district attorney, the agency that arrested you, and the OSBI.
Go to the hearing. The judge will expunge your records if you meet the legal requirements, and the judge finds that the harm to your privacy outweighs the public interest in keeping the records available to the public.
If the judge agrees to expunge your records, they will make an order to remove your records from public view. They may also decide to remove only some of your records and/or limit who can access your records.
How can someone get support with the process?
The Urban League of Greater Oklahoma City has worked to make it easier for justice-involved individuals in Oklahoma County to access expungements through expungement expos and events. For 75 years, they have been the premier social service agency in the African American community providing workforce development, employment, and education.   
In April of 2021, they hosted their first expo and had nearly 600 people show up to get assistance. It was the largest expungement event in our state's history.  
According to Jabar Shumate, Urban League's VP of Community Convening and Social Justice, "The goal is to help our clients, who are largely African American, move beyond the challenges of having a past criminal record by educating them about their rights, working to clear their records, and assisting them in finding better employment and better housing."  
On June 25, 2022, they hosted their second event, a third will follow this fall. 


Urban League provides a checklist of items, which helps individuals prepare. The checklist includes these steps:
Make sure you qualify.

 

Make sure all outstanding legal fees are paid. 

 

Fill out expungement application. 

 

Complete an OSBI background check.

 
After an individual completes their OSBI background check, Urban League will help identify if the person is eligible or ineligible. If they are ineligible, they will be connected to other resources. If they are eligible, they will be provided a meeting time with an attorney to review their case information to support the next steps of their expungement process.  
"The greatest barrier to expungement is cost.  While it's possible to seek expungement without an attorney, the petition process is complex and typically takes months due to the numerous agencies that are required to approve," said Shumate. "I am excited to be a part of a program that helps clients reimagine their life after major obstacles." 
A new

bill will change the landscape

, but

what will it do? H

ow long will it take for the process to change?
During the most recent legislative session, House Bill 3316 was passed by the House and Senate and signed into law by Governor Kevin Stitt. By November 2025, it will allow the Oklahoma State Bureau of Investigation to effectively "comb through records data monthly and send a list to arresting and prosecuting agencies, including all clean-slate eligible cases."  
The implementation of the new system is supported financially by American Rescue Plan funds, relieving the burden from taxpayers. The Clean Slate Initiative, a national bipartisan coalition, will also be helping facilitate the automation of the process through work with leaders and stakeholders across the state.  
Currently, about 100,000 Oklahomans are eligible to begin the process of expungement, yet many are unable to afford the legal support required. The Oklahoma Policy Institute estimates 93.5% of eligible records remain unsealed.  
According to the Clean Slate Initiative, "the automated process eliminates unnecessary bureaucratic processes, thus freeing up government resources and taxpayer dollars to be spent elsewhere."  
Oklahomans, we have hope for a brighter future ahead, yet we must do our parts to ensure the legislation is successful.   
"A criminal record should not be a life sentence to poverty." – Clean Slate Initiative