Transportation Innovation Grant
How would you use $1 Million to improve transportation in Oklahoma County?
The Arnall Family Foundation was excited to announce the Oklahoma County Transportation Innovation Grant. According to the United Way of Central Oklahoma's Social Service Needs Assessment, limitations regarding transportation is one of the three primary challenges faced by our community. It's an obstacle facing nearly every organization providing social services and it has devastating effects on our children and families.
Transportation is complicated. We were looking for creative, sustainable solutions that would have a direct impact on the transportation needs of parents whose children are in foster care.
The Transportation Innovation Grant offered up to $1 million total that may be spent over four years to the organization that demonstrates the most innovative pilot program for improving Oklahoma County's transportation challenges impacting the target population. Our goal is to fund smarter thinking and better ways of doing things.
Dollars to be spent over 4 years
Estimated number of biological parents separated from their children in Oklahoma County
Your organization's minimum operating budget for the previous year
Purpose
The purpose of the Transportation Innovation Grant is to develop a pilot program that not only improves the transportation challenges faced by the target population but will also serve as a proof of concept for a model that could be expanded to reach other underserved populations including those affected by the criminal justice system.
Target Population
The more than 1,000 biological parents in Oklahoma County who have children in foster care and are working toward reunification.
More Information
It is estimated that there are 488 cases with 970 parents in Oklahoma County that are eligible for visits. With an average of 2 visits per month and open Individualized Service Plans on each case that would be minimum of 976 visits per month and probably 3,880 trips to service providers (each parent traveling at least once a week) given that some households are intact mother-father households (est. 50%) which would travel together would mean 1,952 unique trips per month. This is a total of 2,928 estimated trips or 3,000 rounded to account for variances. Some parents have cars or find rides with relatives and some foster parents transport along with other transportation options of bus passes etc., possibly 85-90% have travel secured through alternative means.
501(c)3 or we will consider program-related investments.
Coalitions or collaboratives are eligible to apply, but one organization must be the fiscal sponsor that meets the minimum requirements.
Program must be implemented in Oklahoma County.
Not a faith-based organization.
Must have an operating budget of at least $750,000.
Must be current with all applicable federal and state financial filings or reports.
Must be willing and able to provide audited financial statements.
Must be able to launch the proposed program within six months after funding.
Program Fit
Does the pilot project use inclusive, collaborative and resourceful processes to pursue an innovative solution to improve central Oklahoma's transportation challenges faced by the target population?
Is the program a breakthrough in addressing the challenge that is more effective, equitable or sustainable than existing approaches?
Implementation
Is the plan thoughtful and realistic?
What's the plan to address capacity?
Is the organization's infrastructure adequate to implement the proposed program?
Impact
Does the pilot project have the potential to make a meaningful, sustainable difference?
Can it be expanded to other underserved populations?
Will the program be sustainable long term?
Transportation Innovation Grant Winner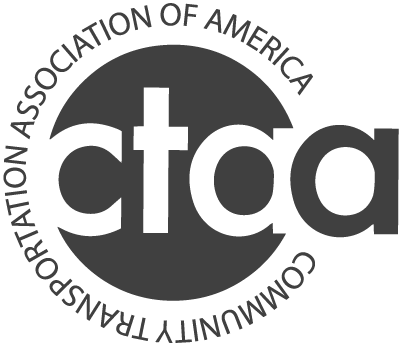 Community Transportation Association of America (CTAA) is the winner of the $1 million Transportation Innovation Grant focused on improving transportation for families in Oklahoma County who have children in the foster care system. CTAA, in partnership with EMBARK and the Oklahoma Transit Association, will develop a pilot program that increases parent-child reunifications in Oklahoma County through innovative transportation delivery. As the lead agency, CTAA will leverage its transportation and social service experience in human-centered design to implement the winning approach which included mobility management services, technology integration, on-demand rides, driver training and incentives. One-on-one coaching for the biological parents will be provided by a mobility manager.
Participants will receive an individualized transportation plan that will accommodate child visitation, scheduled classes and therapy sessions, and court hearings. Planned, as well as unanticipated trips that fulfill the parents' DHS-required services, will be scheduled through a custom mobile application. Approved rides will be available by a variety of vetted and trained providers. EMBARK, CTAA's on-the-ground transit partner, will provide free trips on its fixed-route system to reward participants who meet monthly progress benchmarks.