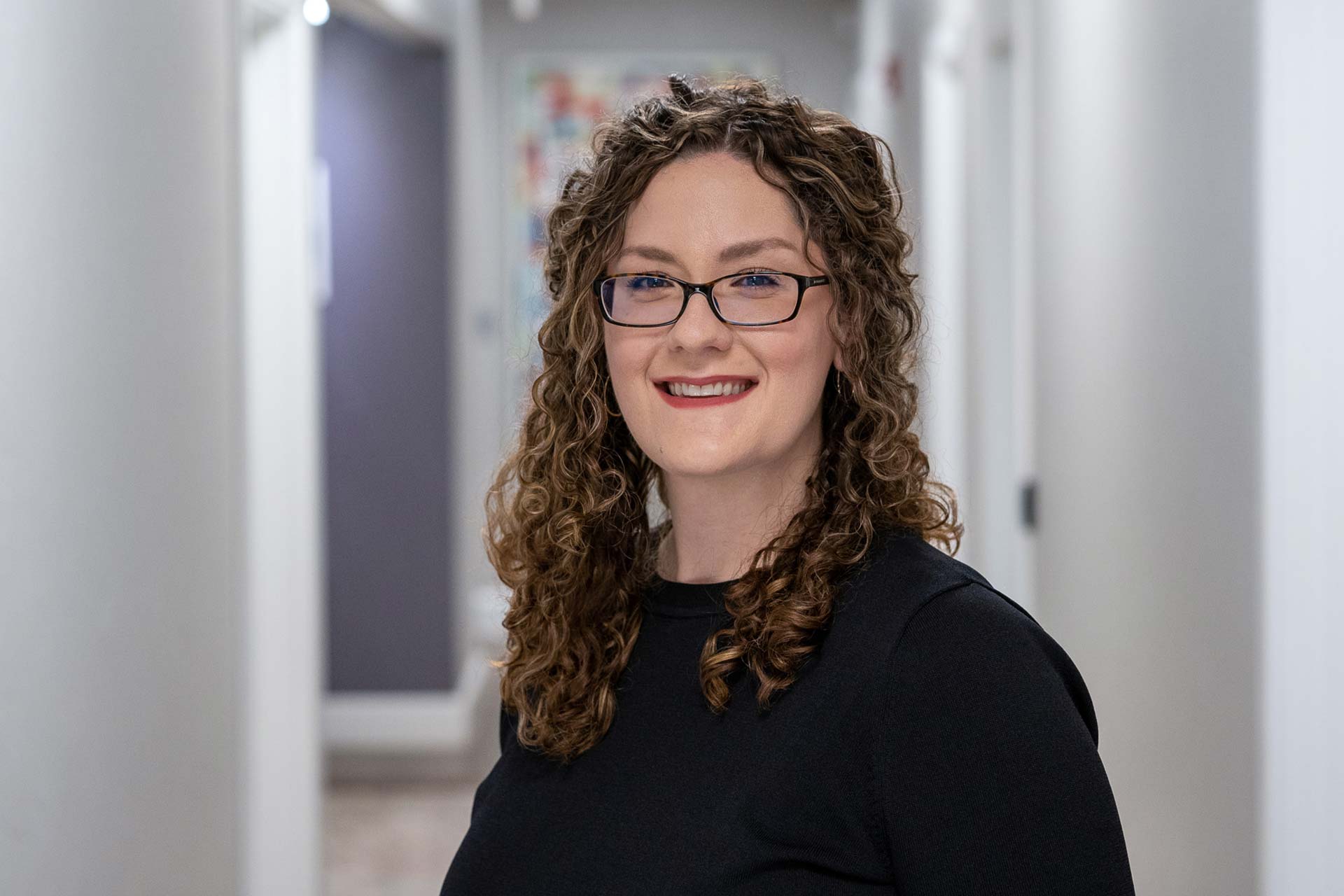 Meet the Team: Mary Beth Buchanan
Get to know Mary Beth (she/her) better with our little Q&A, below, and check out her bio on our Who We Are page.
What is one seemingly small thing that brings you joy?
I love watching my husband interact with my dog, Rooney. When Austin and I first started dating, they were both a bit wary of one another – Austin being allergic to pet dander and Rooney being completely uninterested in sharing my attention with anyone or anything, but as the years have progressed, they have formed a bond and it still makes my heart smile watching them together. I love seeing Rooney run to excitedly meet Austin at the door and equally love when Austin refers to Rooney as "his boy."
What is your favorite part of each day?
I have always enjoyed winding down at the end of the day. Each night I will pick out my outfit for the next day, prep my coffee and breakfast, and make sure I have what I need ready to head out the door in the morning. There is so little we can control in this world, and it gives me comfort knowing I have done what I can to make things just a little easier when the alarm clock goes off.
Who inspires you?
I take a lot of inspiration from our partner agencies. I love hearing how non-profits got their start and learning about how they grew and adapted a little seedling of an idea into a fully formed organization with a mission to help their community. I feel reenergized by their passion and commitment to leave the world a better place than how they found it.
What is the best piece of advice you've ever received?
Wear sunscreen!
What is one thing that you have recently learned or changed your mind about?
I have recently gained an appreciation for running. I have always dreaded running and preferred other means of cardio exercise, like rowing, but just this summer I made an effort to better my running form and push myself just a little harder at the gym and I have been pleasantly surprised by my enthusiasm to keep at it.
What does success look like for you in your role at AFF?
For me, success in this role would entail partnering with community agencies to really zero in on the root causes of the systemic issues that undermine our current youth welfare and juvenile legal systems, then working alongside them as we break down barriers that stand in the way of effective solutions.