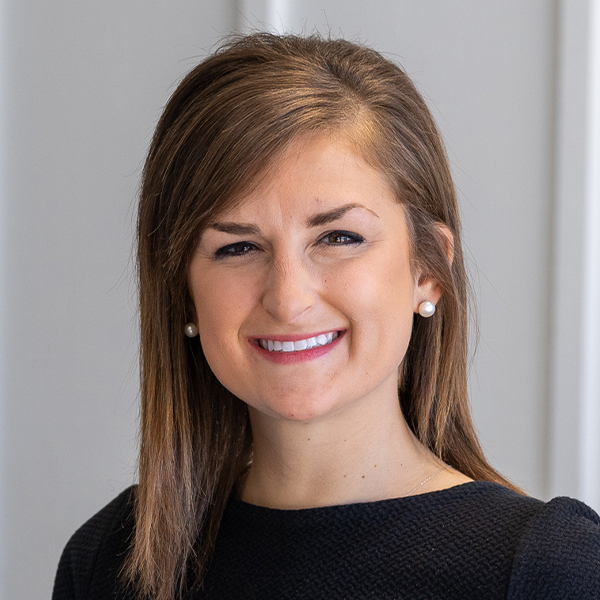 Perrin Duncan
Special Projects Manager
Perrin Clore Duncan is an Oklahoma-native and self-identified global citizen. She is passionate about pursuing a life of purpose and deeply believes in the importance of education and equity for all.
Before joining the Arnall Family Foundation team as Special Projects Manager, Perrin worked in the Marketing and Communications department at the Greater Oklahoma City Chamber. She led the Chamber's annual United Way Pacesetter campaign and was given the Employee Campaign Coordinator Rookie-of-the-Year award for the fundraiser's success.
Perrin has experience working with non-profits on both a local and international scale. Before returning to Oklahoma in March of 2020, she was based in Bangkok, Thailand where she managed the Marketing and Communications of JUMP! Foundation, a non-profit focused on global citizenship education.
She is a graduate of DePauw University and former member of their Board of Trustees. Through DePauw, she received her Bachelor of Arts in Economics and Studio Art (Majors) and Spanish (Minor). In addition to her involvement in student government, sorority leadership, the First Year Mentor Program, and admissions office, she helped create and implement the Power, Privilege, and Diversity requirement for all DePauw graduates. Immediately following her undergraduate education, she completed her Master of Fine Arts at the Burren College of Art in County Clare, Ireland with a focus in painting and relational art. She has exhibited her artwork in galleries and publications nationally and internationally.
Perrin is an avid cyclist and runner, always on the hunt for a good read, and given the choice, she'd spend all her days outdoors. She currently serves as the Board Vice President of Bike Club OKC and is a member of the Downtown Club of Oklahoma City. She has a deep affinity for her community and believes in being a friend to all.