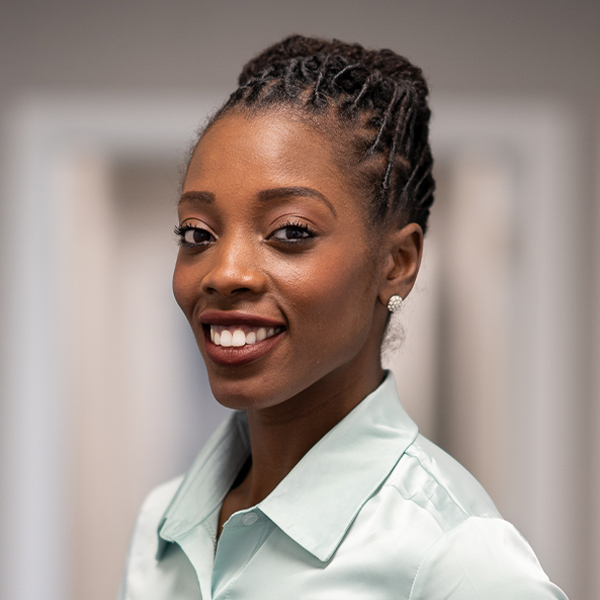 Tina Brown, J.D.
Project Manager
As a project manager for the Foundation, Tina Brown leads the strategic planning and implementation of projects that align with the Foundation's focus areas. Her unique expertise working for a non-profit, and on both sides of the criminal legal system, supports her work with our partners to find data-driven solutions necessary for systemic change. Prior to joining the Foundation, Tina worked as a criminal defense trial attorney handling criminal misdemeanors and felonies. She then served as a domestic violence staff attorney embedded at Palomar. Tina's most recent role was as an Assistant Municipal Counselor for the City of Oklahoma City, where she prosecuted violations of City ordinances, and was specifically assigned to the newly created Community Court Program.
Tina is committed to service and advocacy within the community. She has previously served on the board of directors for the Little Light Christian School, and the Oklahoma City Chapter of the National Black Deaf Advocates. In addition, Tina is a member of Delta Sigma Theta Sorority, Inc., and recently served as co-chair of the policies and procedures committee, where she was responsible for working with committee members to annually evaluate and recommend changes to the Chapter's policies and procedures manual.
Tina holds a Juris Doctorate degree from Southern University Law Center, a bachelor's degree in Political Science from Texas Southern University, and an associate's degree in Sign Language Interpretation. Tina loves spending time with family and friends, supporting the Deaf community through events and interpreter development opportunities, and maintaining a healthy lifestyle.