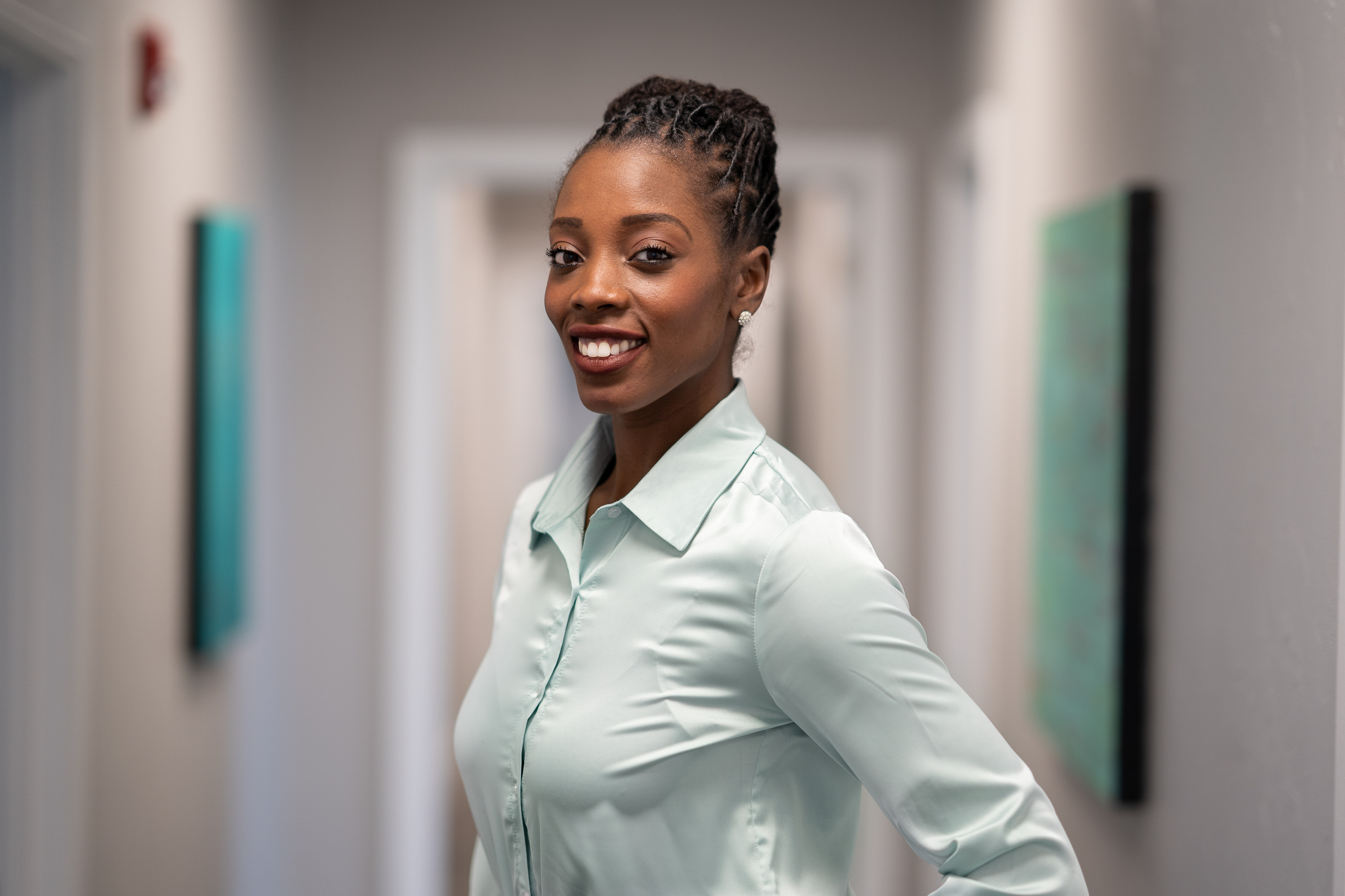 Meet the Team: Tina Brown
Tina Brown recently joined our staff as a program officer for our criminal justice reform initiatives. Tina's experience in the legal field gives her a unique perspective on the complex issues within and surrounding the criminal justice system. In her new role, she will focus on building relationships and working with our partners to create transformative change to these systems that will help our community thrive.
Get to know Tina better with our little Q&A, below, and check out her bio on our Who We Are page.
What is one seemingly small thing that brings you joy?
Teaching dance cardio classes on Saturdays. While it's only once a week and for 50 minutes, I love helping other people work toward their fitness goals while having fun. It also encourages me, because I remember where I started health-wise, and it allows me to see how far I've come. Sometimes we can be hard on ourselves, and I think we need reminders that we're doing just fine.
What is your favorite part of each day?
The early morning right when the sun rises, and the world is still quiet. I do my best thinking during this time, and I feel at peace before attacking the day.
Who inspires you?
My mother. She switched careers and pursued a college degree at 50. She is currently finishing her masters, and truly enjoys life. She doesn't allow anyone to place her in a box, and she's not afraid to lean into new experiences and challenges.
What is the best piece of advice you've ever received?
Don't throw the baby out with the bath water. Even though you and a person may not agree on things, there may be something from them you can learn that benefits you. Take what you need and leave the rest.
What is one thing that you have recently learned or changed your mind about?
I've learned that it's possible to work with people even though you don't share the same philosophical beliefs. You just have to find the one thing you both agree on and build from there.
What does success look like for you in your role at AFF?
In the midst of tackling the many issues surrounding criminal justice reform. If every year I can be instrumental in finding a solution to at least one issue, whether that be through projects or new partnerships, I'd consider that a success.